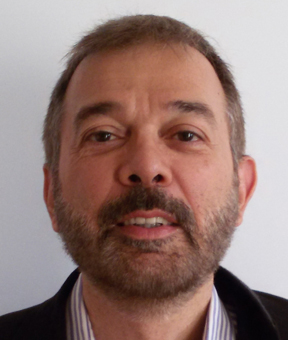 Stefano Cristiani
Posizione Attuale: Astronomo Ordinario presso INAF-Osservatorio Astronomico di Trieste
Storia e Riconoscimenti

2005 – 2010: Direttore della struttura INAF-Osservatorio Astronomico di Trieste
2001 – presente: Astronomo Ordinario presso INAF-Osservatorio Astronomico di Trieste
2000: idoneità di Professore Ordinario FIS05
1999 Apr-2001: Instrument Scientist/Astronomer della European Coordinating Facility (ECF) dell'Hubble Space Telescope presso l'European Southern Observatory (ESO) in Garching bei München
1998 Ago-1999 Apr: Associate presso gli ESO headquarters in Garching bei München
1995 Lug-Nov: Associate presso gli ESO headquarters in Garching bei München
1992-2001: Professore Associato all'Università di Padova
1984-1987: ESO Staff Astronomer presso l'Osservatorio di La Silla (Cile)
1983-1992: Ricercatore all'Università di Padova
1983-1984: ESO Fellow presso gli ESO headquarters in in Garching bei München
Maggio 1982 – Marzo 1983: borsista C.N.R. presso gli ESO headquarters in Garching
Aprile 1981: Laurea in Fisica all'Università di Roma (110/110 cum laude). Tesi: Photometric and Spectroscopic Observations of AGNs.
1976-80: Premio Enrico Persico dell'Accademia Nazionale dei Lincei (4 volte).
Partecipazione a Comitati e Incarchi
2016-presente: Presidente del Consiglio Scientifico dell'INAF
2015-presente: core team dello strumento HIRES per l'European Extremely Large Telescope (E-ELT)
2011- 2013: Membro del CdA dell'Ente Nazionale di Ricerca "Istituto Nazionale di Astrofisica"
2011: ESO Science Evaluation Panel "Design of a Multi-Object Spectroscopic Instrument or facility"
2010-2011: Membro dei working group Galaxy-AGN e Primordial Universe nel progetto per il satellite ESA EUCLID
2008-2010: Science Team ed Executive Board del progetto CODEX (COsmic Dynamics EXperiment) per l'European Extremely Large Telescope (E-ELT)
2007-2011: Membro del CdA dell'Ente Nazionale di Ricerca "Consorzio per l'Area di Ricerca Scientifica e Tecnologica" di Trieste
2007-presente: Co-I ed Executive Board del progetto ESPRESSO (Echelle Spectrograph for Rocky Exoplanets and Stable Spectroscopic Observations) per l'ESO Very Large Telescope (VLT)
2007-2010: Rappresentante INAF nel "Consorzio per l'incremento degli studi e delle ricerche dei Dipartimenti di Fisica dell'Università di Trieste per l'Avanzamento della Fisica di Trieste"
2005-2010 Responsabile del WP "Cosmologia delle Strutture Formate" nello studio Cosmologia e Fisica Fondamentale (COFIS) dell'ASI
2005-2009 Membro del CdA del Collegio Universitario delle Scienze "Luciano Fonda" di Trieste
2005-presente:Titolare dei corsi "Astronomia Osservativa", "Laboratorio di Tecnologie Astronomiche" all'Università di Trieste (Laurea specialistica in Fisica) e "Intergalactic Medium" alla Scuola Superiore di Studi Avanzati (ISAS/SISSA)
2004-2005 SOC IAU del Colloquium 199 "Probing Galaxies through QSO absorption lines"
2004-2005 Responsabile del Main Science Case dello studio di fattibilità del Cosmic Dynamics Experiment (CODEX) per l'OWL 100m telescope
2003-2004 Responsabile dello studio "Prodotti dell'evoluzione cosmologica" per l'ASI
2002: Referee del Panel for the Allocation of Telescope Time (PATT) dell'Anglo-Australian Observatory
2000-pres.: membro della collaborazione Great Observatories Origins Deep Survey (GOODS): Legacy (Spitzer), Treasury (HST), Large Program (ESO)
2000-2002: Faculty member/Supervisor dell'International Max-Planck Reasearch School on Astrophysics (IMPRS) dell'Università di München
1999-2000: Co-chair del SOC dell' ESO/ECF/STScI workshop "Deep Fields"
1999-2002 Coordinatore ESO dell'European Research and Training Network "The Physics of the Intergalactic Medium"
1999-2002: Fellowship & Studentship Selection Committee presso ESO
1999-2002: Managing committee per ESO Colloquia e ESO-MPA Joint Astrophysical Colloquia
1998-2000: VLT Science Verification Teams degli strumenti: FORS1/2, ISAAC and UVES
1998-2000: Membro del consorzio per uno studio ESA dello strumento NGST-IFMOS
1997: Time Allocation Committee dell'Hubble Space Telescope: Active Galactic Nuclei
1997-1999: TAC Galileo National Telescope (TNG)
1996-2000: Task leader del settore "Quasar absorption lines" nel Network Europeo "Galaxy Formation and Evolution"
1996-1999: Scientific Advisor del CCI (International Scientific Committee) degli osservatori di Roque de los Muchachos e Teide (Isole Canarie).
1996-1999: ESO Working Group "EIS Survey", "Wide Field Imaging", "VLT Key Programs"
1996: Time Allocation Committee dell'Hubble Space Telescope: Quasar Absorption Lines
1992-2002: ESO Instrument Science Team dello strumento FORS per il VLT
1992: Founding member della European Astronomical Society
1991: Galileo Instrument Science Team per il Low Dispersion Spectrograph instrument del Telescopio Nazionale Galileo (TNG)
1988-pres.: International Astronomical Union.
Attività di referee per le maggiori riviste astrofisiche internazionali, tra cui l'Astrophysical Journal, Astronomy & Astrophysics, Monthly Notices of the Royal Astronomical Society, Astronomical Journal
Attività di referee per varie università inglesi, francesi e americane e per l'European Southern Observatory e la CONICYT Cile.
Aree pricipali di Ricerca
Astronomia extragalattica, cosmologia, mezzo intergalattico, formazione ed evoluzione di galassie, struttura su grande scala, quasars, metodi avanzati di analisi dati.
Autore di oltre 200 refereed papers su questi argomenti (H index ADS = 64.5).